Your roof is in horrible shape and has to be repaired immediately, but it appears that it will rain or the weather is unfavorable. So, what are your options? Is it still possible to repair your roof?
The answer may surprise you. Even if it's pouring, you can repair your roof. Repairing your roof in the rain, however, necessitates precautions. Before calling a contractor for roof repair services, you must do your homework about the installer who will be assisting you with this situation. When a hurricane or storm passes through an area, it frequently attracts fraudulent contractors attempting to defraud vulnerable, worried householders.
Untrustworthy contractors may tell you it's fine to lay shingles on a wet surface merely to get the job done quickly and head on to the next house.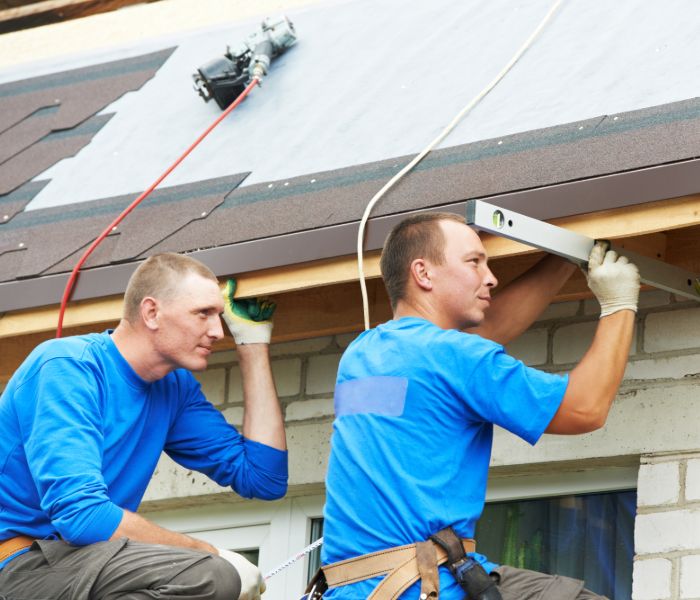 Is it OK to replace a roof in the rain?
According to Modernize, roof replacement should not be done when it is raining, as the rain can degrade the roof installation quality. Rain is a disaster during a roofing project since it might ruin the decking. Rafters or trusses frame the roof and must be covered with sheathing or decking. Before applying other roof materials, make sure the decking is in place. Rainstorms can wreak havoc on the roof decking.
A roof can be damaged by bad weather, and installing one during bad weather is different. Weather conditions may cause your roof replacement to be postponed.
Here are more reasons why rain might affect your roof replacement:
Shingles may not attach to wet surfaces properly
A damp installation might also induce a leaking roof. Shingles and roofing materials may not cling well to slick surfaces with excessive humidity. Suppose the sheathing or wood is damp during installation. In that case, moisture will be trapped inside your roof, causing mold, rot, and other serious concerns.
Many of the roof's inner components, such as barriers, OSB boards, and felt, are water-sensitive and should not be exposed to moisture. Materials may expand or wrinkle in high humidity, generating ripples and bumps on your roof's outer surface. Wrinkling is not only unattractive, but it can also indicate future difficulties. According to roofing experts, a rippling roof is a warning that a property needs to be re-roofed as soon as possible.
Replacing a roof in the rain will likely void your warranty
Whenever a roofing contractor chooses to work in less-than-ideal weather, your manufacturer's warranty may be voided, resulting in expensive repairs down the road. Producers of roofing materials provide warranties on their supplies but not on the installation. The manufacturer is not accountable for the harm caused by improper quality because specific rules are established for how the roofer should fit shingles and materials.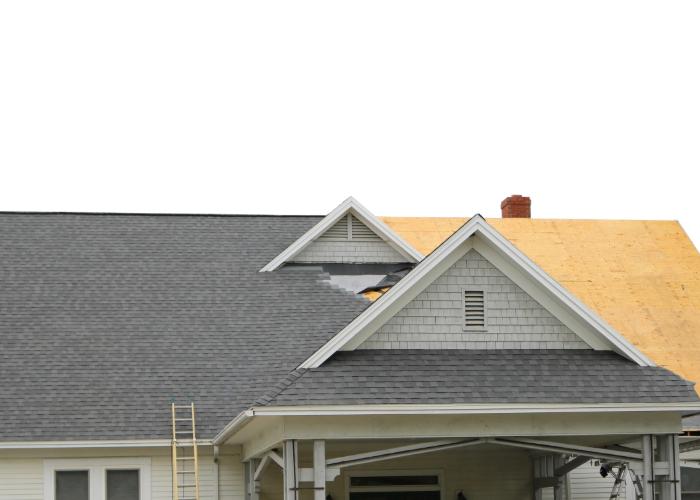 Defective installation
Roofers cannot guarantee their work in wet conditions. Wet installations might result in installation flaws that can result in your roof failing. When roofing in the rain, water might become trapped between the woods. Mould and mildew can grow on the insides of your roof as a result of the trapped moisture. Furthermore, the accumulation of water and moisture can cause timber support structures to deteriorate. Metal beams will rust and undermine the foundation of your home.
Roofing in the rain: Is it possible?
Professional roofers are always monitoring the weather. They don't put up roofs when it's pouring since the rain can degrade the job's quality. Rain also provides a slick surface that makes roof work dangerous. If there is a strong likelihood of rain, most roofing companies will contact consumers to reschedule the roof project. Even if it's a cloudy day, your roofing contractor will likely work on your roof as scheduled if there's a low possibility of rain.
Roofers, however, will work in tiny parts at a time if working in the rain is unavoidable. The roofer will accomplish this by securing the area and rapidly covering any open parts with tarps. Before replacing, a roofer might rip off the entire roof in ideal conditions.
If a roofer has begun work on a new residential roof installation and it begins to rain, they must act quickly. First, they should cover the roof decking and other exposed materials as much as possible. A wet roof should be allowed to dry completely, especially if it is swollen, and then sanded or replaced entirely.
Is it possible to roof over wet plywood?
It would be best if you avoided roofing over wet plywood. The most popular material for roof decking is plywood. Water should never be allowed to harm the roof decking because wet roof decking will not allow shingles to attach properly. Also, water trapped in roof decking can cause the roof to bulge or buckle over time. Mould and mildew can form in areas where moisture is trapped. Installing roof material over a damp or wrinkled barrier (decking) is prohibited in most regions.
Can you put shingles on a roof in the rain?
Over wet roof sheathing or moist felt paper, do not shingle. When the sun heats the shingle, the stored moisture cannot evaporate. Asphalt shingles may not stick well to slick surfaces, especially if the humidity level is high.
Clear, warm days are generally the best weather conditions for roofing. If rainy conditions occur frequently enough, water damage to a home or commercial facility might occur during roof replacement. It doesn't mean that installing a reliable roof in bad weather is impossible; it merely means that roofers and homeowners should exercise more attention and precaution during bad weather.
Professional contractors will advise waiting until exact circumstances before accessing a rooftop, even if only assessing the area. If you require roof repair services but don't know where to turn, call our experts at The Winston-Salem Roofers for a free quote today.