Are you overwhelmed at the thought of hiring a roofer in Winston-Salem, North Carolina? If so, you're probably not alone! Property owners often know very little about roof repairs, which can make hiring the right contractor a challenge.
On the other hand, a few simple tips can make finding a qualified roofer much easier than you might expect. If you're in the market for a reliable, reputable roofing contractor, keep reading! Following these simple steps will help you find the most qualified company for your property's roofing needs.
Why choose a local roofer in Winston-Salem, NC?
Why choose a local roofing company in Winston-Salem versus a national franchise? One reason is that local roofers know the area's weather conditions and risks to neighborhood roofs. Two, a local roofing company might better know the materials used by your neighbors for their roofing needs. In turn, they can better recommend something that offers durability and reliability over the years.
Also, remember that a local company might offer higher-quality services overall. Local roofers often rely on word of mouth for new business, more so than national franchises. Consequently, some might work harder to ensure customer satisfaction!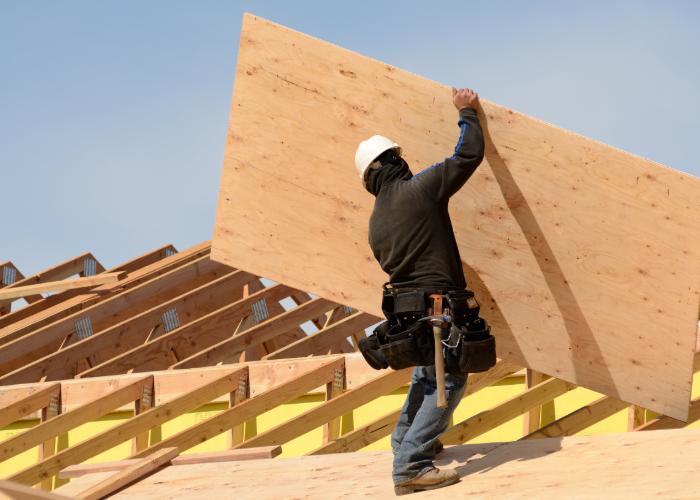 Where to check for local roofer reviews and ratings?
Checking reviews for roofers is a vital first step when finding the contractor for your property! However, you don't want to rely on Google reviews alone. Instead, visit sites that provide space for contractor reviews in particular. These might include Angi, Houzz, Thumbtack, HomeAdvisor, and similar sites.
Also, be sure to read the posted reviews rather than just checking the rating. You might pick up on a pattern when it comes to a contractor's work. For instance, if you see previous clients complaining about leaving a property a mess, consider this a red flag! You should also avoid roofers who charge hidden fees and added costs.
Look for a roofer with options for materials
Asphalt shingles are an excellent choice for roofs and still the number one option for most property owners. However, they're not your only roofing materials choice today! Metal offers excellent durability while clay tile provides a stunning aesthetic. Slate offers an upscale look and wood is a great choice for rustic homes.
With so many options available, you want to choose a roofer who provides more than one roofing materials choice. Never hesitate to ask about metal or slate, or any other material you prefer. A high-quality roofer will ensure their clients have those choices they need for their property.
Check warranties and guarantees for their work
As you begin to narrow down your options for a roofing contractor, don't hesitate to ask about their guarantees and warranties. Many roofers even state these on their website, according to roofing materials chosen. However, if you don't see this information, be sure to speak up.
Also, it's vital that you ask about both materials and labor guarantees. A qualified roofer will warranty their work as well as materials used. If you don't see both listed on their site, call the company and ask. Any roofer with a short guarantee is probably not the best choice for your property!
How long has the roofer been in business?
Roofing is not a skill a person can learn from books alone. He or she needs hands-on experience and training, to ensure quality work. Also, experience teaches a roofer how to spot damage and choose the right materials for various roof designs. In turn, you want to find a roofer with at least a decade of experience for your project!
Additionally, ensure that the roofer has experience needed for your property in particular. For instance, new roof installation requires specialty knowledge and expertise. Consequently, a contractor with reroofing experience is the best choice, not one who offers only repairs. Also, find a roofer with commercial roofing experience for commercial repairs.
Don't choose a roofer by price alone!
When selecting a roofer for your property, it's often tempting to choose the cheapest contractor. This can be a mistake and end up costing you more in the long run! Inexperienced or unqualified contractors might "lowball" their offers, to compensate for low-quality work.
On the other hand, the skilled contractor knows their worth. In turn, he or she will price their jobs accordingly. Investing in their skills can mean a roof that lasts far longer than if you chose the cheaper contractor. As a result, you'll pay for fewer repairs over the years, saving money over the life of property ownership.
The Winston-Salem Roofers is happy to provide this information about finding a roofer in Winston-Salem to our readers. If you're in the market for expert services, call our Winston-Salem, NC roofing contractors. We offer FREE inspections and price quotes, and guaranteed services.